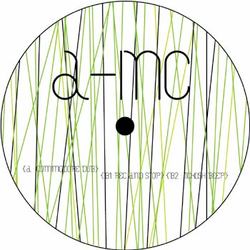 Commodore Dub EP / A-inc / Junion 008
A1 Commodore Dub
B1 Rec and Stop
B2 Ticklish Beep
Audio clip: Adobe Flash Player (version 9 or above) is required to play this audio clip. Download the latest version here. You also need to have JavaScript enabled in your browser.
http://www.contexterrior.com/junion/a-inc/
For Junion number 8, we welcome a new artist to the family, all the way from Japan.
Akira Ishihara or A-Inc started DJing and creating electronic sounds in 2003. He saw his first EP released by Kiddaz FM and after that has released tracks on numerous different labels. As a DJ he has played in Japan as well as all over Asia and also in Europe. "A-inc" is Akira's newest musical project. It is the answer to a question he has asked himself about sound design, a question that we couldn't quite understand the translation of, yet the answer, these 3 sliced up techno bombs, is in a language we all understand!
Some of these tracks have already been released in Japan to huge reactions from the crowd, and Jay Haze has had similar responses all summer when he has dropped A-Inc's Junion debut. So without further delay, let us tell you about these 3 future hits.
Supported by:
Jay Haze, Ricardo Villalobos ,Jambi , Dan Curtin , Jeff Samuel, Sierra_sam , Bloody Mary , Marcus Vector